Image
Galeo Pro Coronary Guide Wire
Image
Galeo Pro Coronary Guide Wire
Image
Galeo Pro Coronary Guide Wire
Image
Galeo Pro Coronary Guide Wire
Galeo

®

Pro
Coronary Guide Wire
---
For PTCA applications.* Galeo Pro offers outstanding control, distal feedback and a broad range of configurations. *Indication: For use in vascular interventional procedures to facilitate placement of catheters within the coronary arteries.
---
Key Facts
High tensile stainless steel core wire for excellent steering
Hydrophilic coating to minimize friction
Broad selection of tip stiffness and support levels
Product Details
Choice
A broad selection of tip stiffnesses and support levels. Find your own favorite and have the option to adapt to the situation at hand.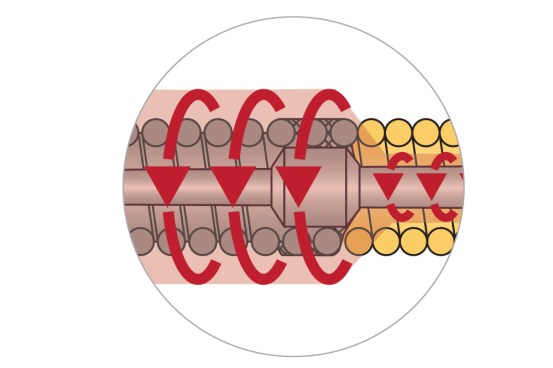 Drive
A direct connection between your hand and the distal tip is facilitated by the Controlled Transmission Platform that enhances steerability.
Feedback
Hydrophilic coating minimizes friction along the wire and lets you focus on tactile feedback from the tip.
Control
One piece tapered core wire, provides an excellent torque response that gets you to the desired vessel.
Technical Data
Guide Wire
Diameter
0.014"
Length
190 cm and 300 cm (Standard Support-F only)
Core wire material
High tensile stainless steel
Proximal coil
21.5 cm, stainless steel
Distal coil
26 mm, palladium, radiopaque
Proximal (shaft) coating
PTFE
Distal coating
Hydrophilic (30 cm)
Range of tip flexibilities
High flexible (HF), Flexible (F), Medium (M)
Range of support levels
Standard and ES (Extra Support)
Shaft markers
92 cm and 102 cm from distal end
---
Contact