BIOTRONIK Home Monitoring® – Continuity of Care
---
Remote patient management with Home Monitoring offers the opportunity to deliver intelligent, event-driven care. This care is designed to improve clinical outcomes without added patient inconvenience. BIOTRONIK Home Monitoring® allows follow-up appointments to be catered to each patient, so they are seen when needed, rather than on a pre-set schedule. This helps assure that patients are monitored and healthcare providers are notied of clinically relevant device events in between in-person visits.
Studies show that Home Monitoring:
Provides early detection to enable early interventions—improving outcomes1,4 and reducing workload5
Improves patient clinical status and reduces mortality4,6
Can safely and efficiently reduce and replace face-to-face follow ups,1,2,3
Helps provide optimal patient satisfaction7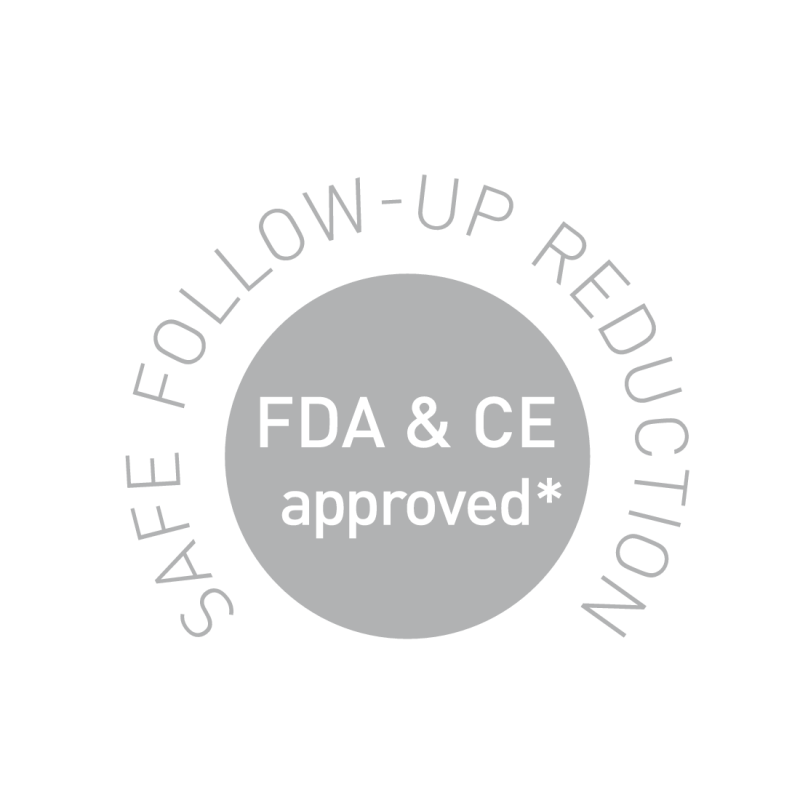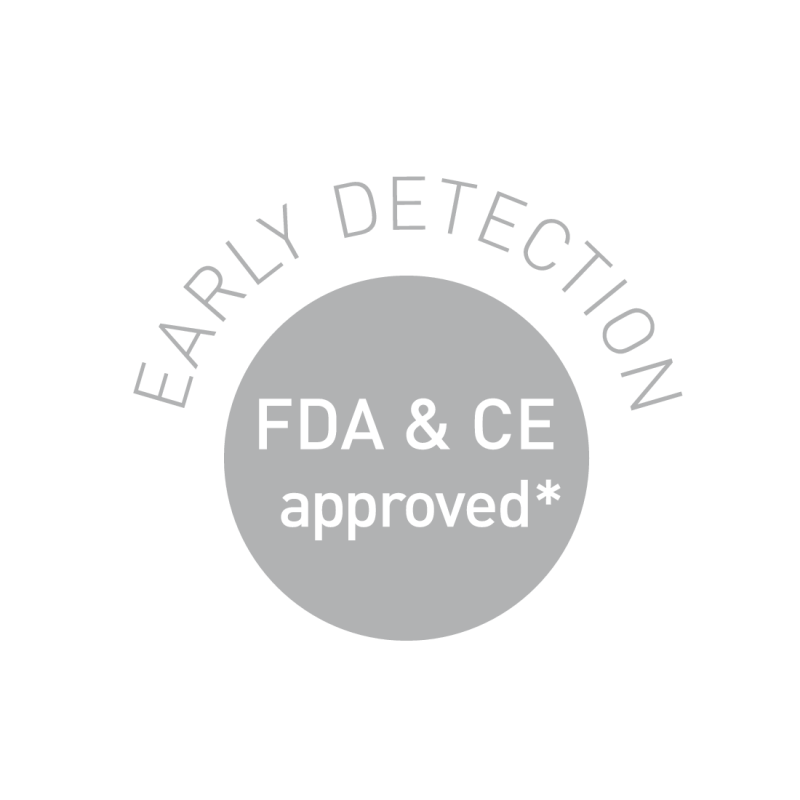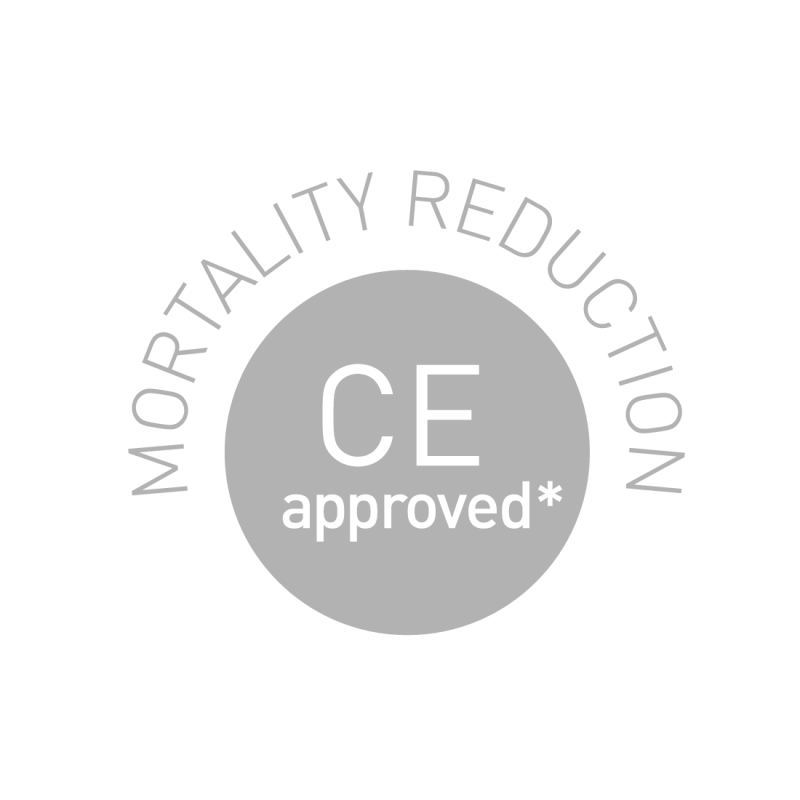 * Complete labeling descriptions can be found in the technical Home Monitoring Service Center manual.
---
Overview
FAQ for Physicians
For Patients
Testimonials
EHR DataSync
Resources
Overview
How does BIOTRONIK Home Monitoring® Work?
Image
---
Unique Advantages of BIOTRONIK Home Monitoring®
Automatic daily wireless data transmission and verication from day one across all devices
On-demand, web-based access to complete event reports, including high definition IEGMs
Alert-based patient care with an intelligent traffic light system for easy triage
Remote controlled alert settings via the web-based Home Monitoring Service Center QuickCheck function. This allows for current patient data to be triggered within 3-4 min., including a full IEGM
Mobile transmitter with worldwide cellular connectivity at no charge to the patient Easy-to-use "plug and play" patient transmitter with no patient interaction needed to complete data transmissions
Flexible data sharing and EHR compatible
FAQ for Physicians
What is BIOTRONIK Home Monitoring® ?
BIOTRONIK Home Monitoring® is a remote monitoring technology and service available with most pacemakers, implantable defibrillators (ICDs), and cardiac resynchronization (CRT) devices. It enables physicians to continuously and reliably monitor their patients' clinical and device status anytime, anywhere. Home Monitoring automatically notifies physicians of trends and medical events in a concise and timely manner.
How does it work?
Data is transmitted from the patient's implant to the Cardiomessenger® transmitter device, which uses T-Mobile and partner networks (GPRS, UMTS and LTE) to send data to the BIOTRONIK Service Center. From there, the data is sent to the patient's physician. Physicians can select whether they want to be notied via email or SMS. A patient's data is displayed in an overview, with events ranked and marked in order of importance. Physicians retain complete control over data interpretation. With respect to patient data and privacy, data transmitted daily via BIOTRONIK Home Monitoring® uses a unique identication code that does not include private personal data, such as a patient's name or address. BIOTRONIK also adheres to the European General Data Protection Regulation as well as US Federal Communications Commission regulations.
What makes BIOTRONIK Home Monitoring® unique?
BIOTRONIK Home Monitoring® is the only remote monitoring system worldwide with FDA and CE approval to replace conventional in-oce follow-ups and provide early detection of clinically relevant cardiac events.
Is patient interaction needed?
Home Monitoring is the only system with fully automated daily data transmission. No patient interaction is needed, allowing for the highest possible patient compliance.
How do regular implants differ from those with BIOTRONIK Home Monitoring® ?
Products with Home Monitoring are equipped with a small antenna and additional storage capacity. The antenna sends the Home Monitoring data daily—and more often if certain events occur. Home Monitoring also has a negligible impact on battery life.
Where is Home Monitoring available?
Home Monitoring is approved in nearly every country worldwide. It can also be used clinically without restrictions. The clinic conducting follow-up visits must be familiar with this internet-based technology
Are patients mobile?
BIOTRONIK Home Monitoring® allows patients to be mobile. Patients can go about their daily lives knowing that their cardiac data will be regularly and reliably sent to their physician with minimal intervention from them.
Can patients travel?
Patients may travel as long as a GSM mobile network is available in both their home and destination country, and they take their CardioMessenger® with them. Like a mobile phone, the CardioMessenger displays when it is ready to use. It must be switched off during flights. If patients travel for an extended period of time, they should leave a contact telephone number with their physician. Patient travel guides are available in German on BIOTRONIK's website. Please also check our Travel Guide
What data do physicians receive?
Physicians can define the events they wish to be automatically notified of via email or SMS, and view events in order of importance. Regular data recording allows significant trend analysis, helping physicians understand each patient's condition and adjust their treatment accordingly. Physicians receive diagnostic data about a patient's heart rate and delivered therapies within minutes. For defibrillator patients, for example, physicians are informed of any atrial tachycardias, delivered therapies for terminating those tachycardias, and shock therapies. In addition, they receive information about the implanted system's technical status, including information about the leads and battery.
Do physicians need special equipment?
All physicians need is a computer with internet access.
Does Home Monitoring replace in-office visits?
Patients continue to see their physician for follow-up visits. With Home Monitoring, physicians may cater follow-up appointments to each patient, and in special cases, patients may be able to skip an appointment. This lets physicians see patients when needed, rather than according to a pre-set schedule.
What is the patient experience with Home Monitoring?
Clinical studies have shown Home Monitoring makes patients feel more secure, improving their quality of life. 92% of patients surveyed said the service gave them a sense of security while 98% believed Home Monitoring had positive effects on their health.1 Home Monitoring also has been clinically shown to:
Reduce mortality in heart failure patients by more than 50%,2
Reduce hospitalizations due to atrial arrhythmia or stroke by 66% in pacemaker patients,3
Reduce in-office follow-ups by 45%,4 and
Reduce the risk of inappropriate shocks by 52% and the rate of hospitalization related to those shocks by 72%.5
Do patients need to actively operate the service?
Patients need to ensure that the CardioMessenger is charged and switched on. With simple, well-lit buttons, the device is easy to use. It needs to be between 20 centimeters and two meters from patient.
What is QuickCheck?
QuickCheck is a new reporting tool in Home Monitoring allowing physicians to trigger and receive a Home Monitoring report, including an IEGM, within about 4 minutes on average. A physician can request a QuickCheck on demand, in addition to scheduled HM transmissions from a patient device. This feature is available for premium devices only (Acticor 7, Rivacor 7, Ilivia Neo 7 and Intica Neo 7).
How can I request a QuickCheck?
How can patients be registered for Home Monitoring? Is technical support available?
Patients can be registered for BIOTRONIK Home Monitoring® online. Telephone support is available for all technical questions.
Why is Home Monitoring not an emergency service?
Home Monitoring data is transmitted over the GSM mobile network and delivery may be delayed. Emergency services should still be called in the case of an emergency.
Reference
1Ricci et al., Europace (2010), 12: 676.
2IN-TIME-Studie, Hindricks et al., The Lancet (2014), 384: 583-590.
3COMPAS study. Mabo et al., European Heart Journal (2012), 33: 1105.
4TRUST study. Varma et al., Circulation (2010), 122: 325.
5ECOST study. Guedon-Moreau et al., European Heart Journal (2013), 34: 605-614.
For Patients
Have you been diagnosed with cardiovascular disease, cardiac arrhythmia or cardiomyopathy? Are you currently waiting for a procedure, or have you just had one? You probably have a lot of questions right now. Our patient website is tailored for patients, family members and patient support groups. It provides information on various heart diseases and conditions, as well as an overview of possible therapies from BIOTRONIK. We also provide information on recovery and follow-up care, and recommendations on diet, work, travel and exercise for people with an implanted heart device.
Testimonials
Physician Stories
Dr. Ishu Rao discusses how BIOTRONIK Home Monitoring® reduces mortality through a proactive treatment approach.
---
Dr. Richard Borge talks about how physicians can monitor patients 24/7 with BIOTRONIK Home Monitoring® and adjust care plans accordingly.
---
Remote monitoring's convenience promotes patient satisfaction and improves cost efficiency for hospitals. In this video, Dr. Michael Mazzini discusses how.
---
Patient Stories
Feeling safe while traveling – with Home Monitoring
"My kids are happy to know that there is a monitoring system."
---
Home Monitoring improves quality of life
"I can finally enjoy my everyday life again."
---
EHR DataSync
Today's busiest clinics demand a faster, easier way to handle, store and process interrogated patient and device data.
BIOTRONIK EHR DataSync® exports data from BIOTRONIK Home Monitoring® and programmers directly into a hospital's EHR system, providing secure storage of patient data and paperless follow-up management.
Faster and easier patient data review & access
Strengthens inter-disciplinary communication
Supports electronic patient management
More efficient clinic workflows
Improved quality of patient care'
Image
Resources
---
LIVE WEBINAR recording from 6th May 2020
In collaboration with SCST (The Professional Body for Cardiac Scientists), BIOTRONIK UK hosted a LIVE WEBINAR on "The Impact of COVID-19 on CIED Patient Care". Part of the BIOAcademy webinar series and featuring two guest Cardiac Physiologist speakers from Royal Devon & Exeter and Great Western Hospital, Swindon.
Click unmute to listen to what they have to say, and what questions were asked from the participants on the call.
---
---
---
HOMASQ STUDY
98% patient satisfaction
---
1 TRUST Study. Varma et al., Circulation (2010), 122: 325.
2 REFORM Study. Hindricks et al. European Heart Journal (2014), 98–105
3 COMPAS Study. Mabo et al., European Heart Journal (2012), 33: 1105.
4 IN-TIME Study. Hindricks et al., The Lancet (2014), 384: 583-590.
5 ECOST Study. Guedon-Moreau et al., European Heart Journal (2013), 34: 605-614.
6 TRUECOIN Study. Hindricks et al., European Heart Journal 2017, 1749–1755
7 Ricci et al., Europace (2010), 12: 676.