Ethics & Compliance Program
Ethics & Compliance Department Mission Statement
Foster a culture of ethics and trust, where management leads by example; where employees are inspired and empowered to do the right thing, every time; where products are sold based on competence, and day-to-day compliance with applicable rules and standards is a habit to ensure continued excellence.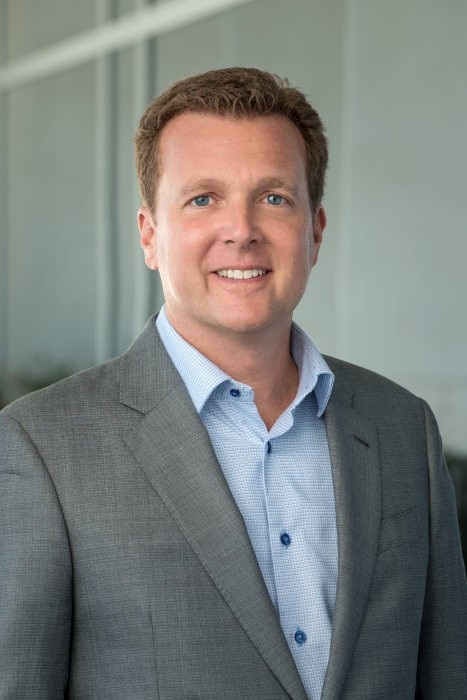 "In today's business environment, it's vital that employees are empowered to make ethical decisions in their day-to-day work that align with the organization's values and principles," said Ryan Walters, President, BIOTRONIK, Inc. "Here at BIOTRONIK, we are committed to our ethical principles, and embrace the importance of trust and integrity in the workplace every day. We depend on, and expect, this commitment to ethical behavior not only from our leadership teams, but from each and every one of our employees. If you have any questions, you are welcome to reach out to us. We look forward to hearing from you."

Leading with Integrity: BIOTRONIK Code of Business Conduct
Our Code of Business Conduct is about maintaining our good reputation by defining our values and principles, and is used as a resource to help BIOTRONIK employees make the right decisions and resolve ethical issues. All BIOTRONIK employees and sales representatives are required to be familiar with and to abide by our Code of Business Conduct.

MESSAGE FROM THE VP of Compliance & Risk Management:
"Our actions and intent define us as professionals and as individuals. Doing the right thing for our patients, customer, colleagues and communities depends on ethical decision making. We should all know the laws, industry standards, and company policies that define the space in which we work. If you have questions please contact the departments listed below, and remember, we work at BIOTRONIK to help improve and save lives every day so safeguard this critical mission by acting responsibly."
Jason Spinazzola, J.D., M.P.H
BIOTRONIK is proud to support our employees with a strong team of legal and compliance professionals with expertise and experience leading medical device organizations focused on ethical business practices and strict adherence to all applicable laws and regulations. BIOTRONIK takes these responsibilities seriously and has implemented a comprehensive compliance program to meet these goals.
To contact the Legal team, please call (503) 451-8001
To contact Ethics & Compliance, please call (503) 451-8001
Reporting a Concern: Resources
BIOTRONIK provides a number of resources that employees and others can use to ask a question, obtain guidance, or report a concern. If for any reason you don't feel comfortable bringing forward a concern in person, Convercent, our reporting hotline provider, offers easy options for you to anonymously report issues.
COMPLIANCE HOTLINE:
Independently report issues via the Internet at reportinghotline.biotronik.com. Options are available to display the report form in several different languages.
Call toll-free 1-800-461-9330 to report the issue with the help of a Convercent call center representative. The anonymous reporting services are available 24-hours a day, seven days a week.
Text the service at 503-905-9229 to anonymously share concerns
The Compliance hotline is not designed for reporting product complaints. If you are not a BIOTRONIK employee and need to report a product complaint, please call the Medical Device Reporting Department at 1-877-245-9800. BIOTRONIK employees, please follow corporate complaint reporting guidelines.

Your Responsibility
All BIOTRONIK personnel are expected to adhere to the BIOTRONIK Code of Business Conduct, as well as all applicable laws, regulations, and BIOTRONIK policies. If any BIOTRONIK personnel becomes aware of a violation or a possible violation of this code, or has any concerns at all, the individual should report it immediately to his or her supervisor, the Compliance department, or via the Compliance hotline. All reports will be kept confidential to the greatest extent possible.
Non-Retaliation Policy
BIOTRONIK does not tolerate any form of retaliation against an individual arising from a good-faith report of a potential violation of our Code of Business Conduct, a related policy, or of an integrity concern. Retaliation is also prohibited against anyone who participates in an investigation of such a report. For additional information about calling the Compliance hotline, see BIOTRONIK's Code of Business Conduct.
Transparency Reporting
The Open Payments transparency program is a US government program that collects information about the transfers of value that drug and medical device companies provide to Healthcare Professionals and teaching hospitals, as required under the Physician Payments Sunshine Act. Enhanced transparency surrounding expenses tied to Healthcare Professionals (i.e. physicians, nurse practitioners, physician assistants, clinical nurse specialists, etc.) and Healthcare Institutions ensures greater oversight around the legitimacy of the expenditures.
The Open Payments program requires applicable manufacturers to submit data on certain transfers of value made to Covered Recipients. BIOTRONIK, Inc. meets the definition of an "Applicable Manufacturer" and as such is required to report payments or other transfers of value made to covered recipients including physicians, non-physician practitioners, and teaching hospitals.
These reportable transfers of value include:
Consulting Fees Grants Charitable Contributions
Honoraria Food and Beverage Faculty/Speaker Compensation
Education Travel and Lodging Debt Forgiveness
Research Space Rental or Facility Fees
BIOTRONIK is supportive of transparency and disclosure initiatives such as the Sunshine Act, and we look forward to a continued dialogue with patients, providers, payers, and regulators as we continue to shape the development and delivery of life saving technologies now and in the future.
It has been a long-standing policy of BIOTRONIK to conduct our business with the high standards of moral and ethical behavior. BIOTRONIK's reputation throughout the world for legal and ethical behavior is a paramount focus of our organization. It is BIOTRONIK's policy and an obligation of all its employees, contractors, and independent representatives to comply with all federal, state, and local laws and regulations. In addition, interactions between BIOTRONIK and Healthcare Professionals are governed by the BIOTRONIK Code of Business Conduct and the AdvaMed Code of Ethics for interactions with Healthcare Professionals.
Open Payments data is made available to the public every year at https://openpaymentsdata.cms.gov/. To find specific data on payments made by Biotronik, use the search tool located at https://openpaymentsdata.cms.gov/search and search by Company, entering "Biotronik" as the Company name.
If you have any questions, please submit them through our transparency inbox sunshine@biotronik.com.
Thank You,
BIOTRONIK, Inc.
Office of Ethics & Compliance