Image
Pantera LEO Non-Compliant Balloon
Image
Pantera LEO Non-Compliant Balloon
Image
Pantera LEO Non-Compliant Balloon
Image
Pantera LEO Non-Compliant Balloon
Pantera

®

LEO
Non-Compliant Balloon
---
For stent post- and pre-dilatation of resistant lesions.* With its low compliance and reduced longitudinal balloon growth, Pantera LEO is tailored to stent post- and pre-dilatation of resistant lesions. *Indication: For balloon dilatation of the stenotic portion of a coronary artery or bypass graft stenosis for the purpose of improving myocardial perfusion and for post dilatation of coronary stents.
---
Key Facts
Low compliance designed to avoid dog-boning effect
Short balloon shoulders for precise dilation
Patchwork coating for enhanced crossability
Product Details
Low Compliance Designed to Avoid Dog-boning Effect
Low compliance ensures controlled minimal growth1 up to RBP without any dog-boning effect.
ShortBalloon Shoulders
Extra short balloon shoulders reduce longitudinal balloon growth, minimizing the potential for vessel trauma outside the treatment area.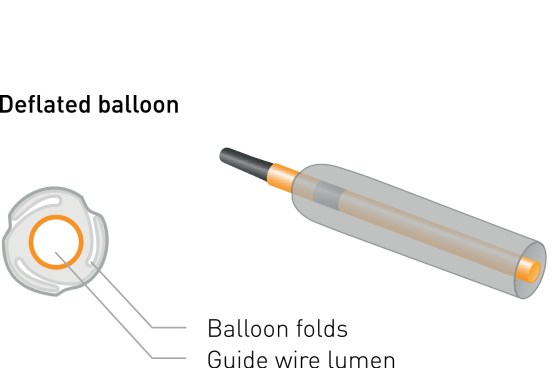 Patchwork Coating for Enhanced Crossability
The tri-fold balloon is fully coated when folded and only partly coated when inflated. This patchwork coating enables enhanced crossability while minimizing slippage during dilatation.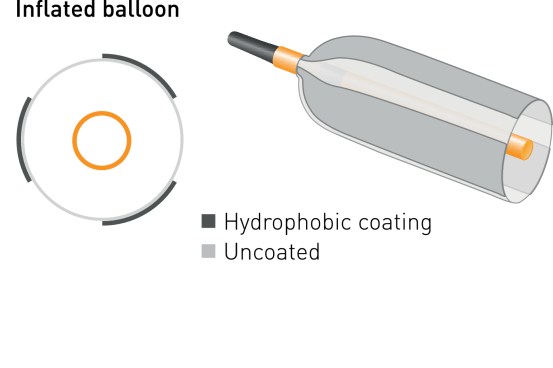 Technical Data
Proximal Shaft
Design

Hypotube design
Diameter

2.0 F
Shaft markers

92 cm and 102 cm from tip

Coating

Hydrophobic

Distal Shaft
Guiding catheter
5F (min. I.D. 0.056")
Guide wire diameter
0.014"
Lesion entry profile
0.018"
Usable length
145 cm
Distal shaft length
34 cm
Balloon material
SCP (semi-crystalline polymer)
Balloon folding

Tri-fold
Balloon markers
Platinum-iridium
Coating

Hydrophilic (end of balloon to GW exit port); hydrophobic (balloon and tip)

Diameter
2.6F (ø 2.0 - 3.75 mm); 2.7F (ø 4.0 - 5.0 mm)
Compliance Chart
Balloon Diameter x Length (mm)
Nominal Pressure
atm2
14
14
14
14
14
14
14
14
14
14
14
(NP)
ø (mm)
2.0
2.25
2.5
2.75
3.0
3.25
3.5
3.75
4.0
4.5
5.0
Rated Burst Pressure
atm2
20
20
20
20
20
20
20
20
20
18
18
(RBP)
ø (mm)
2.05
2.32
2.57
2.83
3.09
3.35
3.61
3.89
4.12
4.56
5.07
---
Contact
---
1 When compared to main competitors
2 1 atm = 1.013 bar