Vascular Intervention //
Coronary
Drug-Eluting Stent System
Orsiro®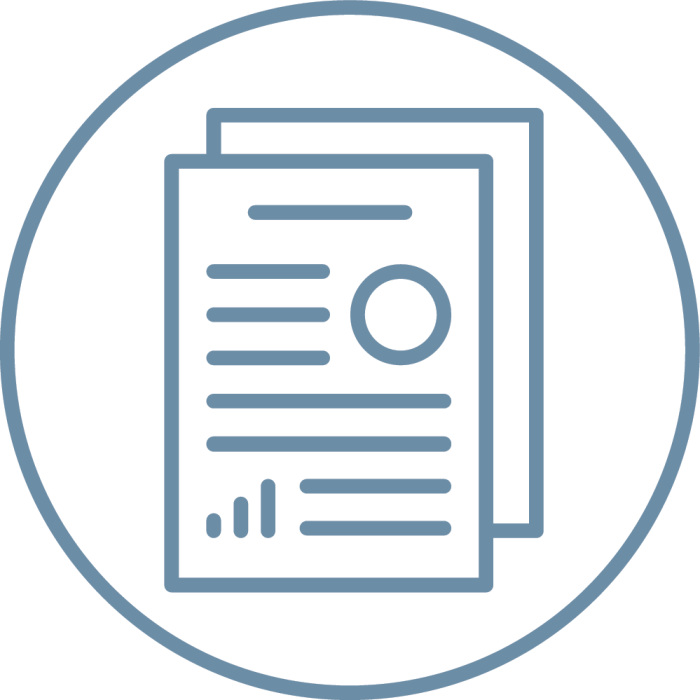 Download brochure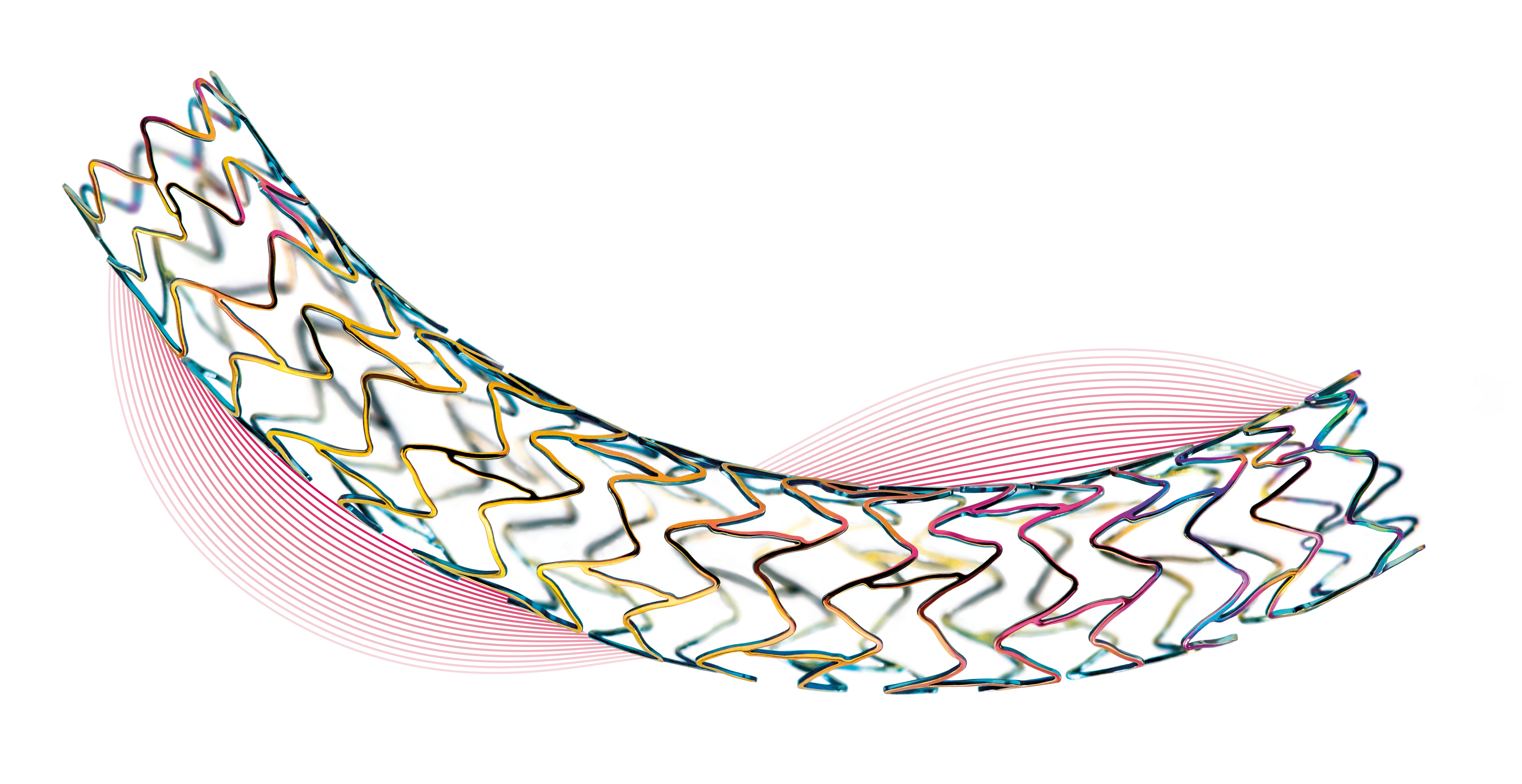 ---
Ultrathin struts§. Outstanding patient outcomes◊.
---
Outstanding patient outcomes
---
Improving patient outcomes, year after year*
BIOFLOW-V (n = 1,334) the FDA pivotal trial
Significant differences in TLF observed at year 1 and 2 were maintained and further increased at year 3 (8.6% vs. 14.4%, p = 0.003), driven by significant differences in TV-MI (5.5% vs. 10.1%, p = 0.004) and ischemia-driven TLR (3.4% vs. 6.9%, p = 0.008) that favor Orsiro over Xience.1,2,3
---
TLF and components at 12, 24 and 36 Months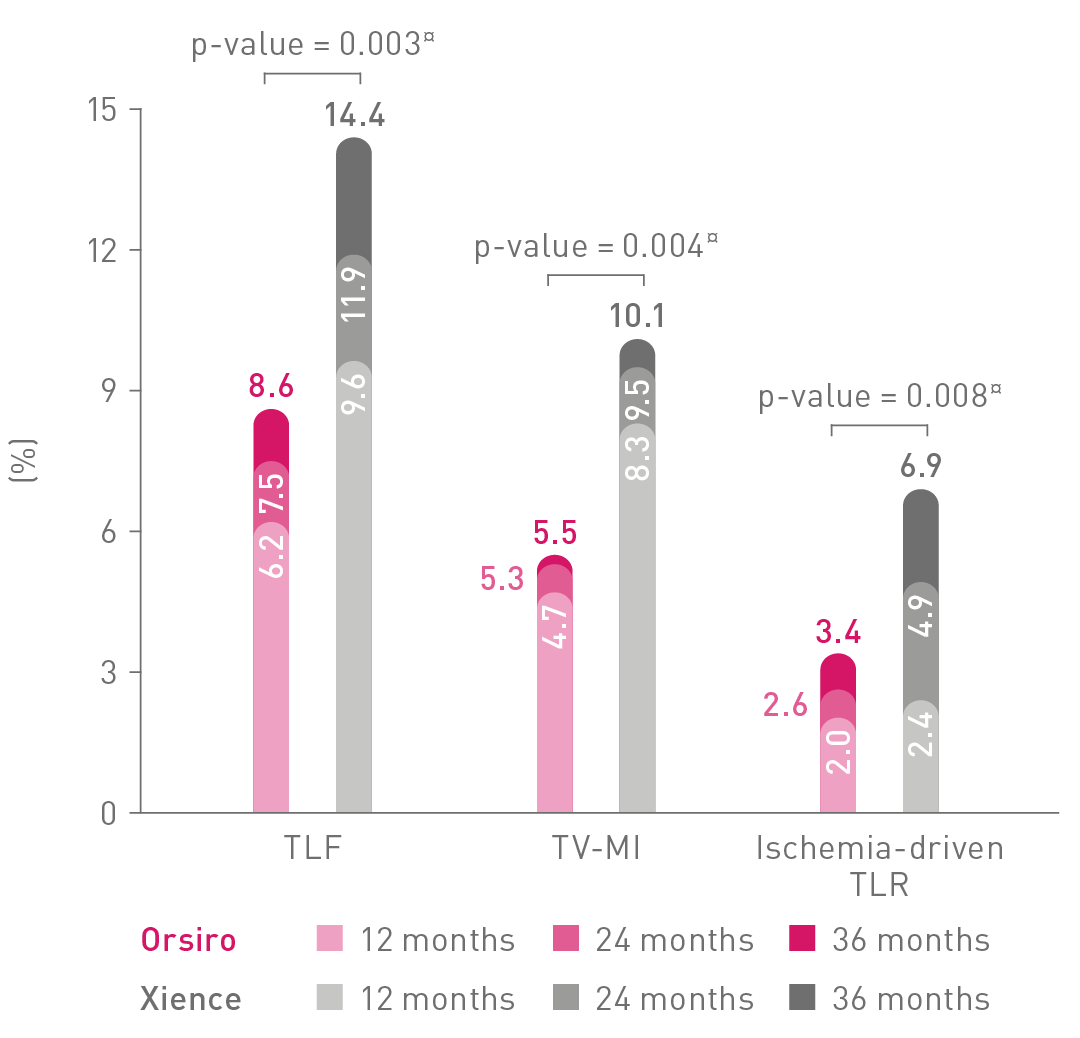 TLF – Target Lesion Failure; TV-MI – Target Vessel Myocardial Infarction; TLR – Target Lesion Revascularization.
§As characterized with respect to strut thickness in Bangalore et al. Meta-analysis.
9
◊Based on investigator's interpretation of BIOFLOW-V primary endpoint results.
*Compared to Xience, based on three consecutive years.
¤p-values for 36-m frequentist analysis.
ф vs. Xience, based on 36-m frequentist analysis.
---
Long-term performance
In the randomized, all-comers BIOSCIENCE trial (n= 2,119)4
Orsiro shows numerically equal or lower Stent Thrombosis (ST) in complex patients in comparison to Xience.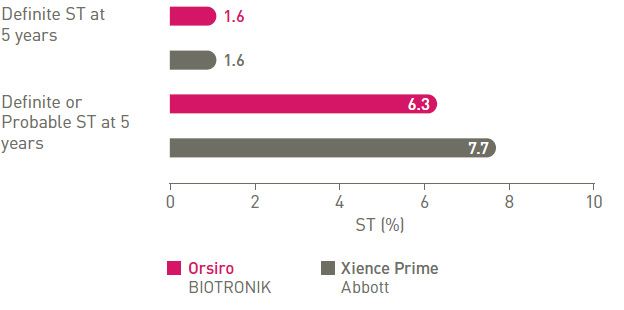 ---
Ultrathin Struts –
thinnest available in the US5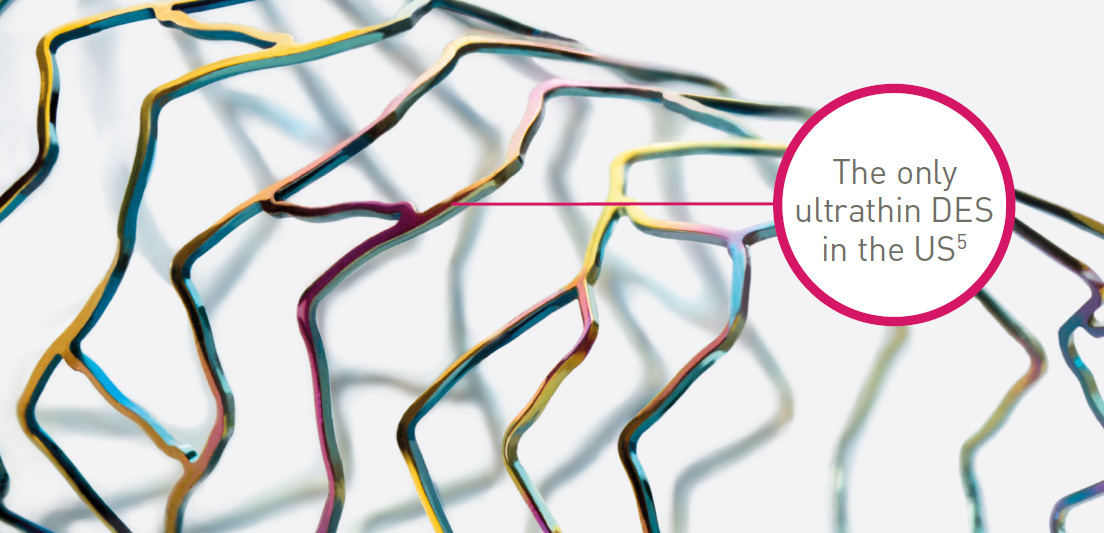 ---
Thinner struts, faster endothelialization6
Improved outcomes start in the early phase

---
Vascular Healing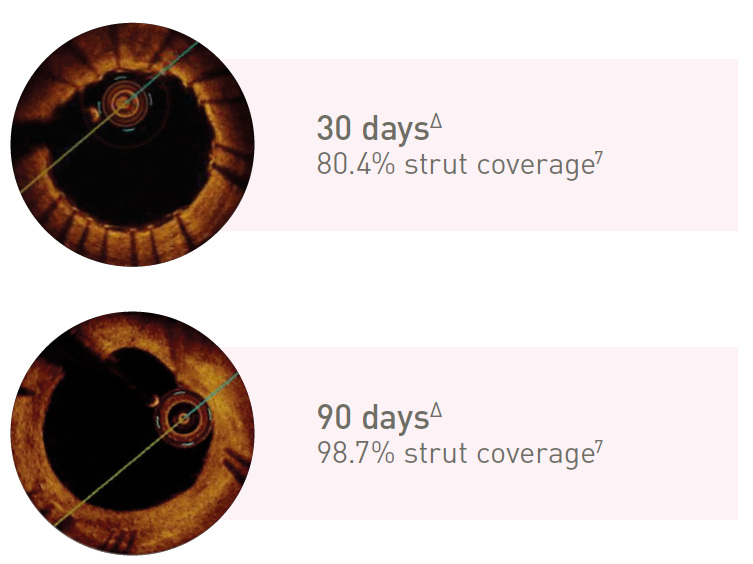 ‡ Driven by peri-procedural MI events (<48 hours). In-hospital rate may include events > 48 hours.
Δ Images: Secco G et al. Time-related changes in neointimal tissue coverage following a new generation SES implantation: an OCT observational study. Presented at: euro PCR, May 20, 2014; Paris, France.
---
Small Vessels. Ultrathin Struts. Big Difference.
Small vessel subgroup analysis (n = 1,506) of a large scale all-comers BIO-RESORT (n = 3,514) trial.
Fewer repeat target lesion revascularizations (TLR) compared to Resolute Integrity at 36 months.8

---
Lower revascularization rates in the 3rd year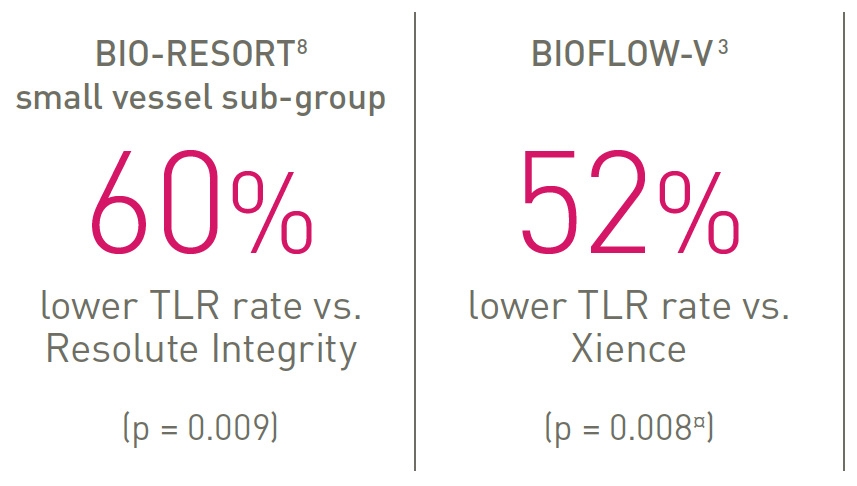 ф vs. Xience, based on 36-m frequentist analysis.
---
Ultrathin, ultra effective
Ultrathin vs. thin strut DES in a large scale meta-analysis including more than 11,000 patients9

Relative risk reduction in TLF at 12 months
RR (95% CI) 0.84 [0.72, 0.99]
---
Excellent deliverability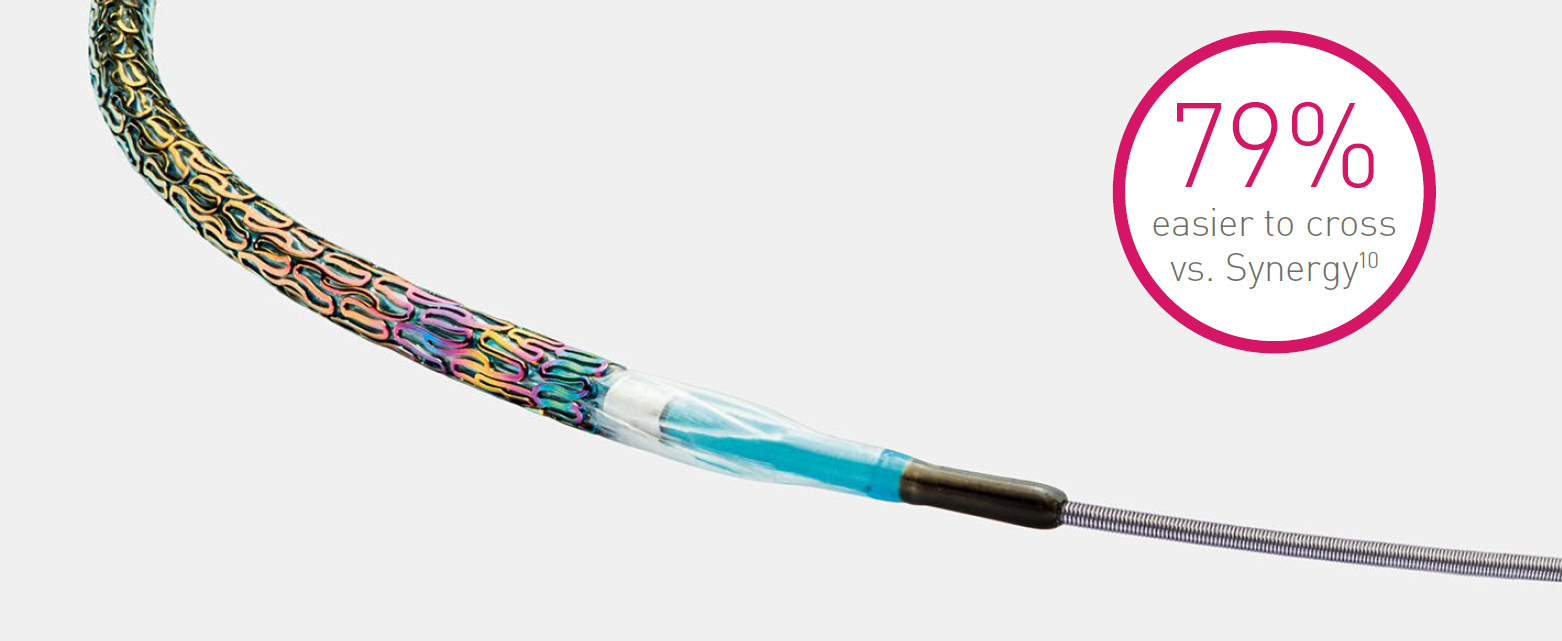 ---
Lower crossing profile
Improved acute performance – up to 7% lower crossing profile.10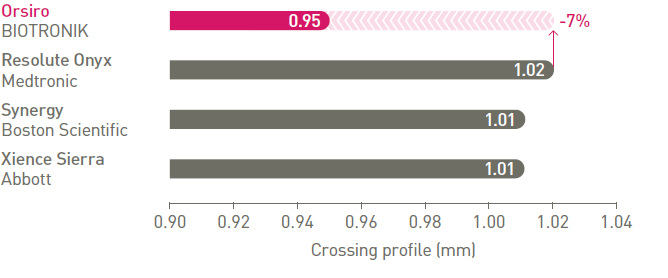 ---
Better push
Transmits up to 72% more force from hub to tip.10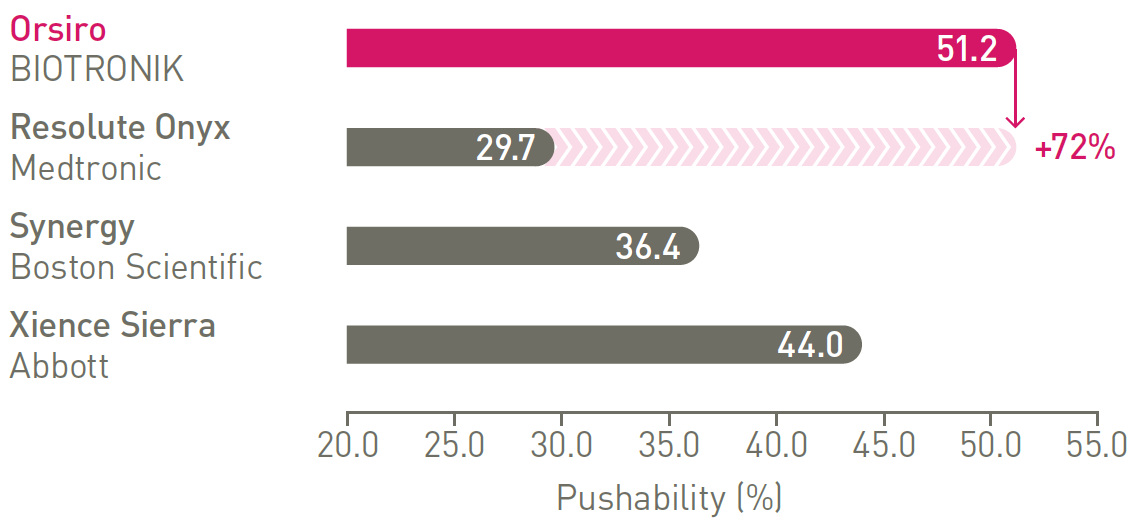 "Low profile and great deliverability coupled with superb clinical outcomes is a game-changer. In the current era of coronary stents, thinner struts are better and thinnest might be best."
Dr. Dean Kereiakes
BIOFLOW-V Site Principal Investigator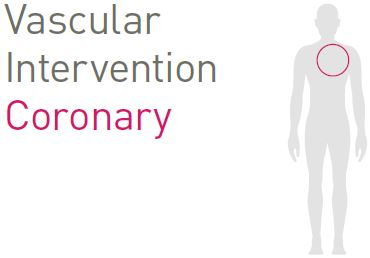 Orsiro
Orsiro is indicated for improving coronary luminal diameter in patients, including those with diabetes mellitus, with symptomatic heart disease, stable angina, unstable angina, non-ST elevation myocardial infarction or documented silent ischemia due to atherosclerotic lesions in the native coronary arteries with a reference vessel diameter of 2.25 mm to 4.0 mm and a lesion length of ≤ 36 mm.
---
Image
---
Image
---
Image
---
---
---
1. Kandzari D et al. Ultrathin, bioresorbable polymer sirolimus-eluting stents versus thin, durable polymer everolimuseluting stents in patients undergoing coronary revascularisation (BIOFLOW V): a randomised trial. Lancet. October, 2017; 2. Kandzari D et al. Ultrathin Bioresorbable Polymer Sirolimus-Eluting Stents versus Thin Durable Polymer Everolimus- Eluting Stents: Journal of American College of Cardiology. 2018, doi: https//doi.org/10.1016/j.jacc.2018.09.019; 3. Kandzari D et al. J Am Coll Cardiol. Cardiovasc Interven. 2020, doi: 10.1016/j.jcin.2020.02.019; 4. Pilgrim T et al. 5-year outcomes of the BIOSCIENCE randomised trial. Supplementary appendix. Lancet, August, 2018; 5. When compared to FDA approved Drug Eluting Stents. BIOTRONIK data on file; 6. Foin N et al. Int J of Cardiol. 2014, 177(3); 7. Secco G et al. Time-related changes in neointimal tissue coverage of a novel Sirolimus eluting stent: Serial observations with optical coherence tomography. Cardiovascular Revascularization Medicine 17.1 (2016): 38-43; 8. Buiten R et al. Outcomes in patients treated with thin-strut, very thin-strut, or ultrathin-strut drug-eluting stents in small coronary vessels - A prespecified analysis of the randomized BIO-RESORT trial; JAMA Cardiol. Published online May 21, 2019. doi:10.1001/jamacardio.2019.1776; Clinical Trials. gov: NCT01674803; 9. Bangalore S et al. Circulation. 2018, 138; 10. BIOTRONIK data on file; IIB(P)24/2018.

Synergy is a registered trademark of Boston Scientific/Resolute, Integrity, Resolute Integrity and Resolute Onyx are registered trademarks of Medtronic/Xience, Xience Prime and Xience Xpedition are registered trademarks of Abbott Cardiovascular Systems.

Orsiro is a trademark or registered trademark of the BIOTRONIK Group of Companies.