Vascular Intervention // Coronary
Covered Coronary Stent System

PK Papyrus®


Designed to save lives
when seconds count.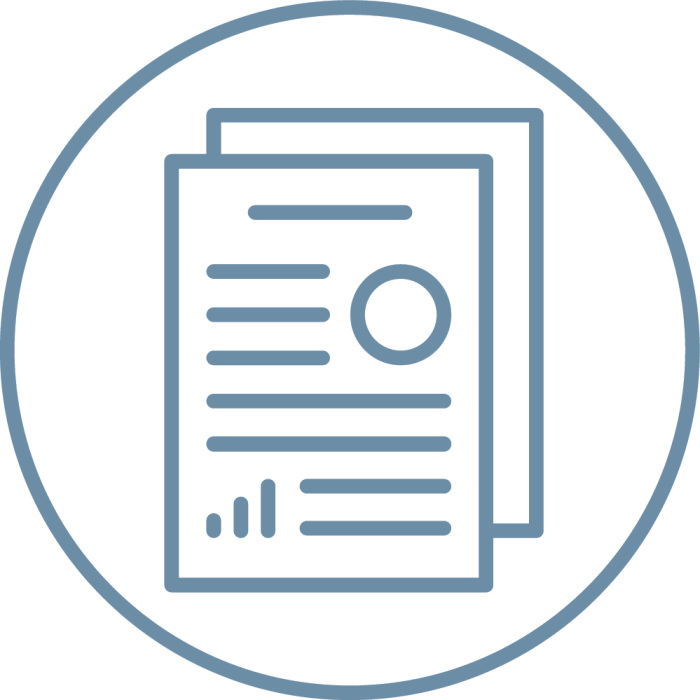 Download brochure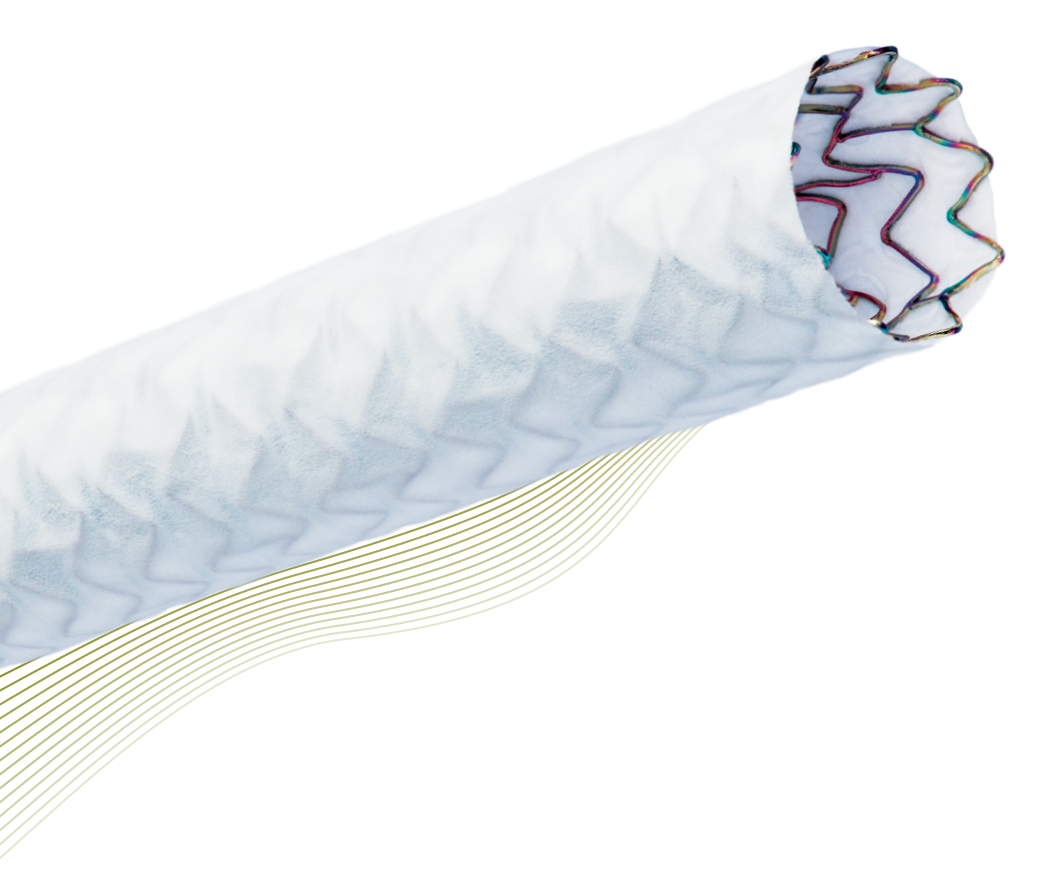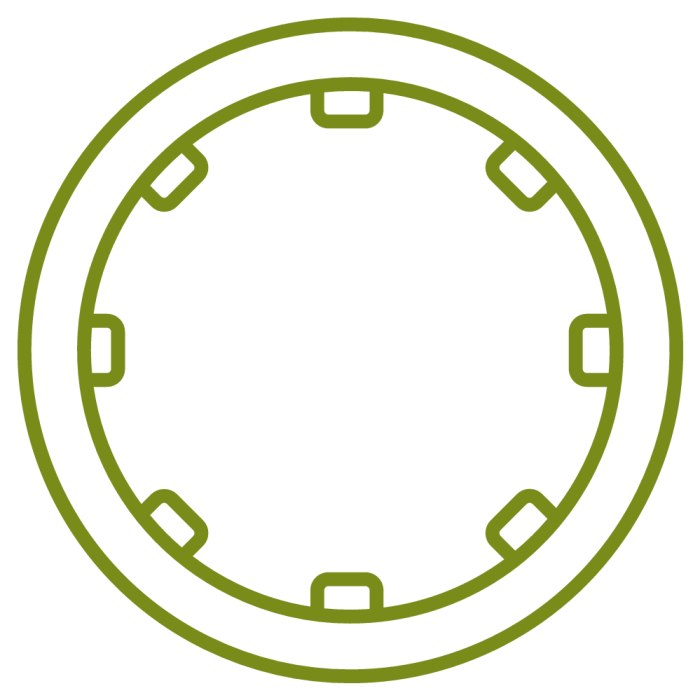 Covered single stent design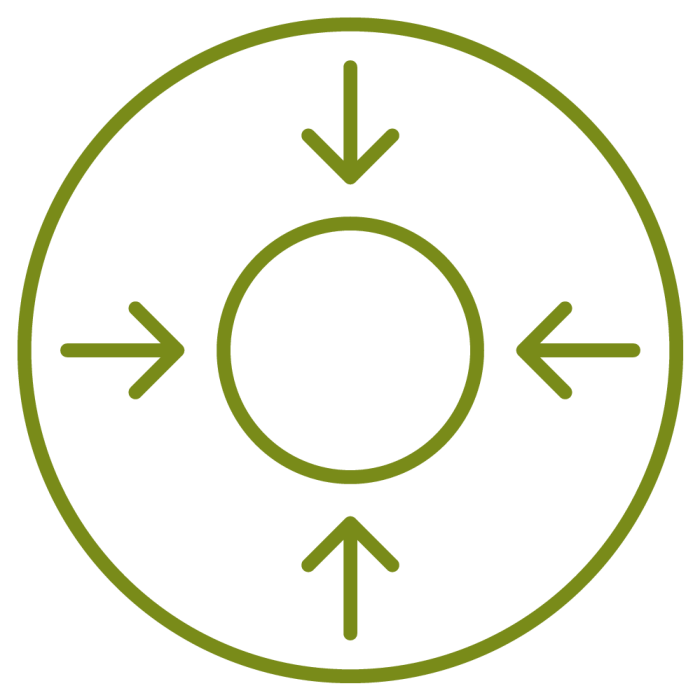 Low crossing profile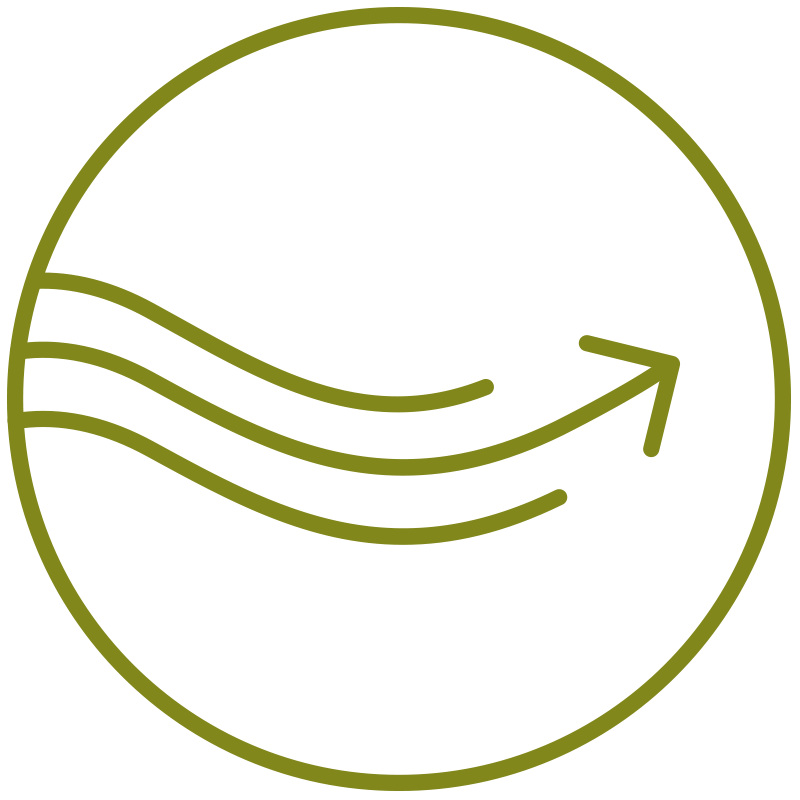 Exceptional deliverability

---
Covered single stent design

With its covered single stent design, PK Papyrus achieves greater bending flexibility and a smaller crossing profile compared to the traditional sandwich design stent, allowing you to seal perforations with confidence.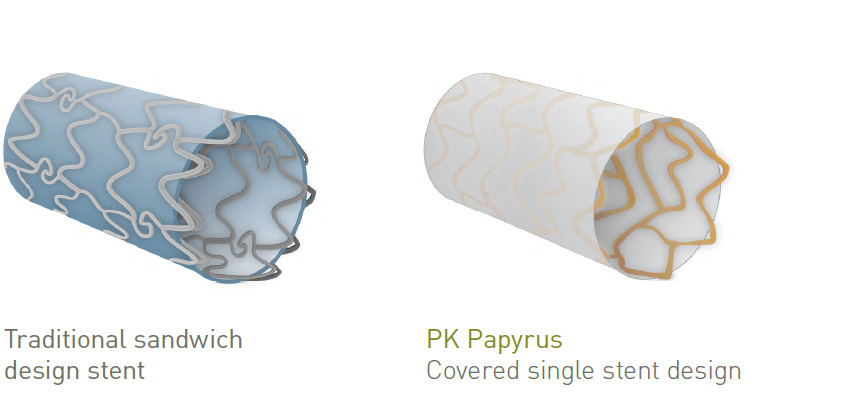 ---
Low crossing profile1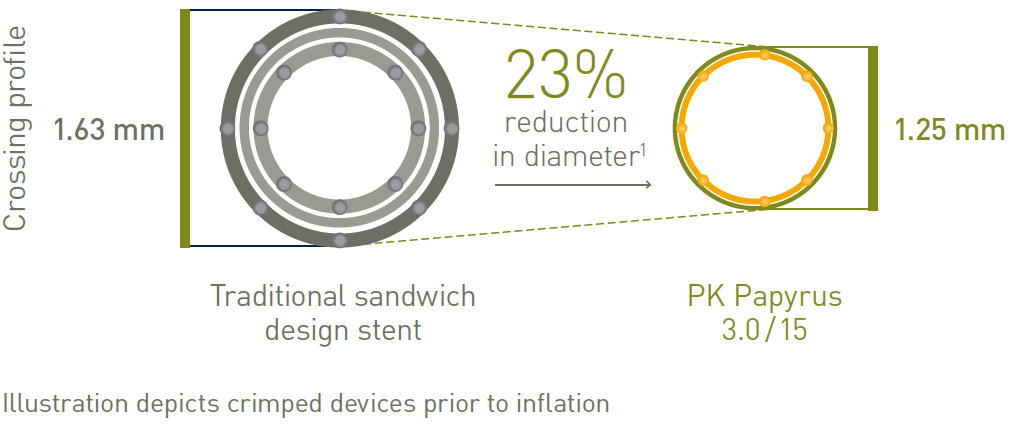 ---
Innovative polyurethane membrane

Electrostatic forces spin polyurethane fibers onto the stent surface, creating a thin and highly elastic membrane.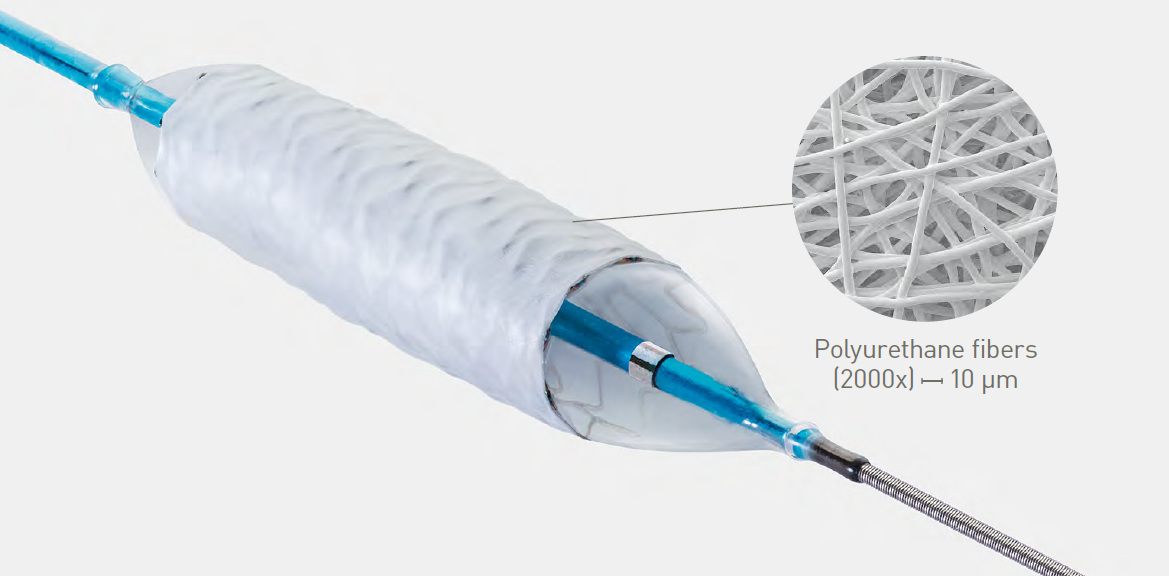 ---
Exceptional deliverability


---
81% greater flexibility2




---
Shorter median time to deliver

Single center, retrospective investigation of 61 patients treated with covered coronary stents.3,4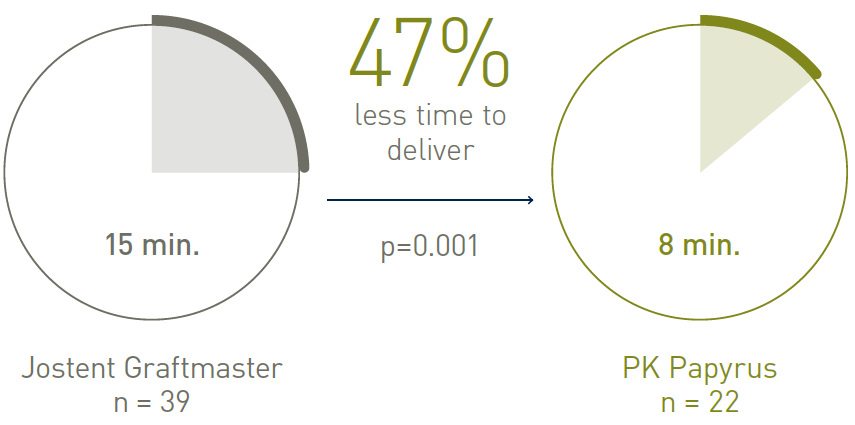 "In rare cases of a coronary perforation, time is the enemy."


Dr. Dean Kereiakes, Interventional Cardiologist and Medical Director of The Christ Hospital and Vascular Center, Cincinnati, Ohio, USA.
---
5F Compatibility

For main sizes - no need for guide catheter upgrade (ø 2.5-4.0 mm).
---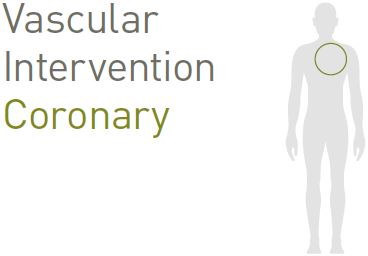 PK Papyrus
Indicated for acute coronary artery perforations.*

Technical Data
Stent
Stent cover material
Non-woven, electrospun polyurethane
Stent strut thickness
ø 2.5 - 3.0 mm: 60 μm (0.0024"); ø 3.5 - 4.0 mm: 80 μm (0.0031"); ø 4.5 - 5.0 mm: 120 μm (0.0047")
Stent material
Cobalt chromium (L-605) with proBIO (Amorphous Silicon Carbide) coating
Maximum stent expansion diameter
ø 2.5 - 3.0 mm: 3.50 mm; ø 3.5 - 4.0 mm: 4.65 mm; ø 4.5 - 5.0 mm: 5.63 mm
Delivery system
Guide wire diameter
0.014"
Usable catheter length
140 cm
Recommended guide catheter
ø 2.5 - 4.0 mm: 5F (min. I.D.** 0.056"); ø 4.5 - 5.0 mm: 6F (min. I.D.** 0.070")
Nominal pressure (NP)
ø 2.5 - 3.5 mm: 8 atm; ø 4.0 - 5.0 mm: 7 atm
Rated burst pressure (RBP)
ø 2.5 - 4.0 mm: 16 atm; ø 4.5 - 5.0 mm: 14 atm
**I.D. = Inner Diameter
Ordering Information
2.5 (5F)
369380
369386
-
3.0 (5F)
369381
369387
381789
3.5 (5F)
369382
369388
381790
4.0 (5F)
369383
369389
381791
4.5 (6F)
369384
369390
369392
5.0 (6F)
369385
369391
369393