Cybersecurity
We invest the time and resources necessary to ensure that every product we create is one we can stand by confidently, and cybersecurity is no exception.
As the company that pioneered remote monitoring, we have been working to protect data and devices since 2001. Cybersecurity is integrated into BIOTRONIK's quality management system and all relevant business processes and considered at every step of the product life cycle.
Please also see our separate section Recent News for further information on recent cybersecurity information.
Image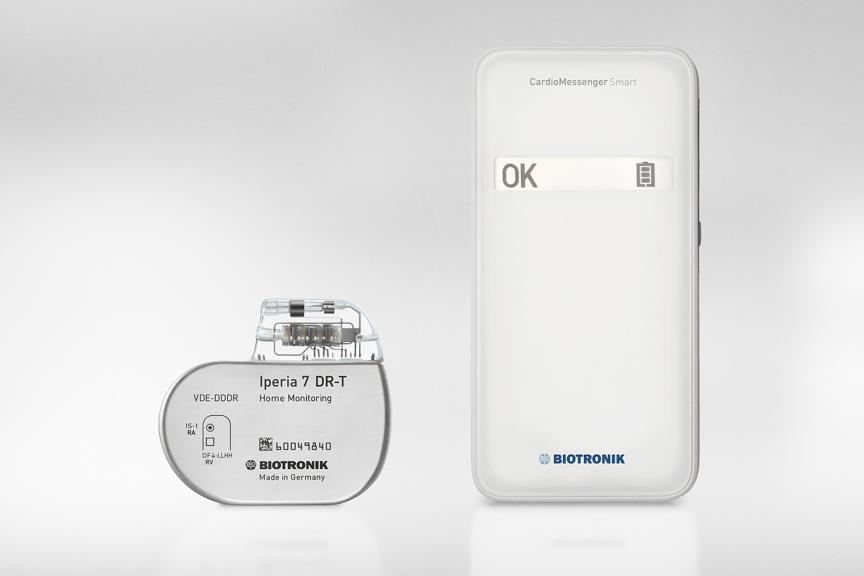 Security by Design
Designing Resilient Products for Daily Use
BIOTRONIK's cybersecurity management process is carefully designed to identify and control cybersecurity risks in our products and the remote monitoring system continuously over the complete product lifecycle. We analyze new cybersecurity signals to identify potential relationships to BIOTRONIK products. 
Information Security
BIOTRONIK has demonstrated to an internationally acknowledged standardization body that the BIOTRONIK Home Monitoring® system verifiably and professionally protects the availability of the service itself, its integrity as well as the privacy of all relevant data.
Home Monitoring uses an information security management system certified according to the international ISO / IEC 27001: 2017 Standard. This standard in information security management is the framework that guides BIOTRONIK in identifying, analyzing and addressing information protection. It also specifies the requirements for establishing, implementing and maintaining our information systems. Furthermore, it ensures security measures are constantly adapted in response to the changing cybersecurity landscape.
Questions or Concerns?
If you have concerns about our cybersecurity measurements or have questions for a BIOTRONIK cybersecurity expert, please contact us.
Vulnerability Disclosures
For technical information on vulnerability disclosures please see below.